Home

Contact

Remodeling?
Same day tear-out and install new granite.

Request a quote for Granite, marble and quartz counter tops

Creativity meets Technology (video)

Special limited time Offer!

Directions to our showroom (map)

Important questions you should ask when looking at Granite.

Edge details for granite and marble counter tops.

Waterjet cutting (pictures & videos)

Color selection for marble and granite

Residential granite work (pictures of our work)

Our granite fabrication plant (pictures & videos)

Nature or man ?
Who has the countertop advantage?

Caring for your Stone Installation

The truth about granite and radon

Residential literature PDF

Request a quote for Granite, marble and quartz counter tops



Telephone: (850)-484-8401
Toll free: (800)-806-6583
Fax: (850)-484-8405
920 Industrial Court
Pensacola, FL 32505

Home

Contact

Copyright © Solid Design Fabricators Inc.
 

We have the unique ability to cut very intricate and seamless designs in marble and granite (just about anything) without breakage. This frees your imagination, and enables us to create flawlessly finished designs. Tabletops, countertops, borders, medallions can become works of art.
Waterjet technology is a computerized cold cutting technology that can cut most materials into any two dimensional shape by shooting a stream of water and abrasive (i.e. sand) at approximately 700 mph. We specialize in applying this process to marble and granite counter tops. Anything that can be drawn on a computer can be cut by waterjet. Precise shapes and artistic designs can easily be cut by controlling the position of the waterjet stream over a work piece much as a plotter positions a pen over a piece of paper. This process is so precise that a design using several different marbles will look like a single piece of stone.
Similar to marble & granite counter tops, the uses for waterjet cut marble and granite are endless. It can be applied to floors, walls, borders, medallions, and tables, but remember you are only limited by your imagination. We are more than happy to work with you to bring your custom design to life.
A few projects that we cut using our water jet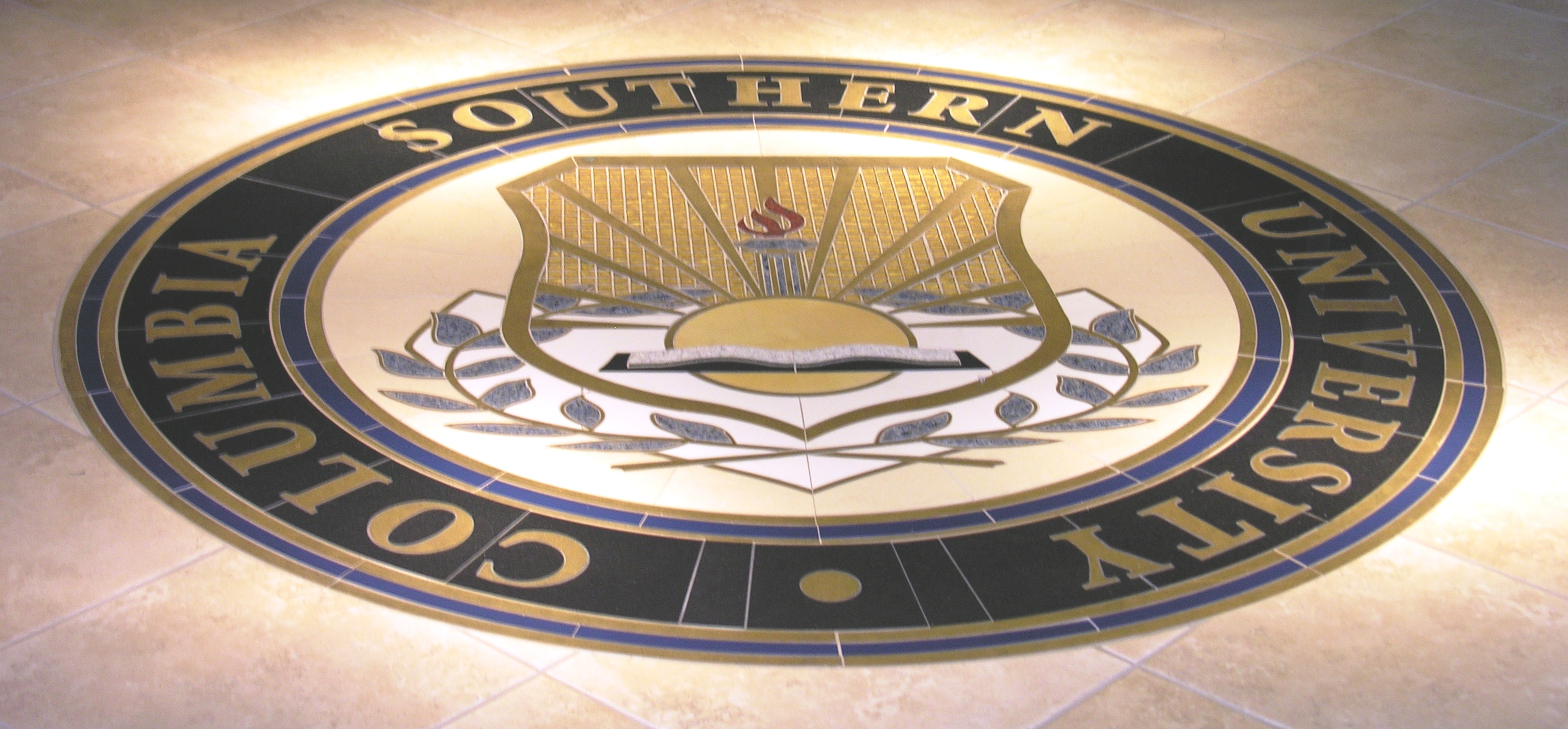 Columbia Southern University
8 ft. round inlay with marble, granite, porcelain, ceramic, glass and brass. Located in the main entrance.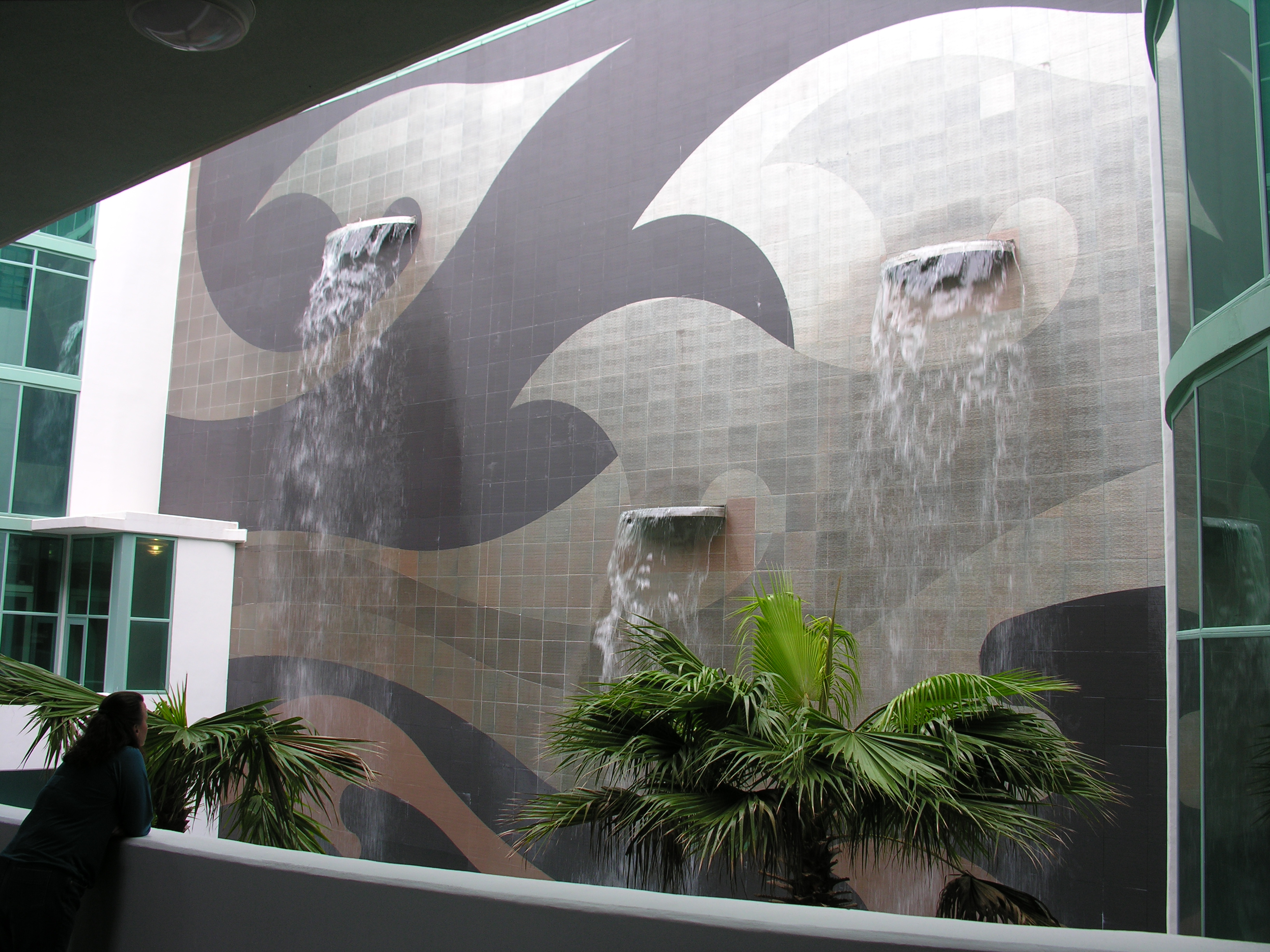 Turquoise Place, Orange Beach Al,
A large mosaic water fall made from porcelain.
Located at the main entrance.
Video below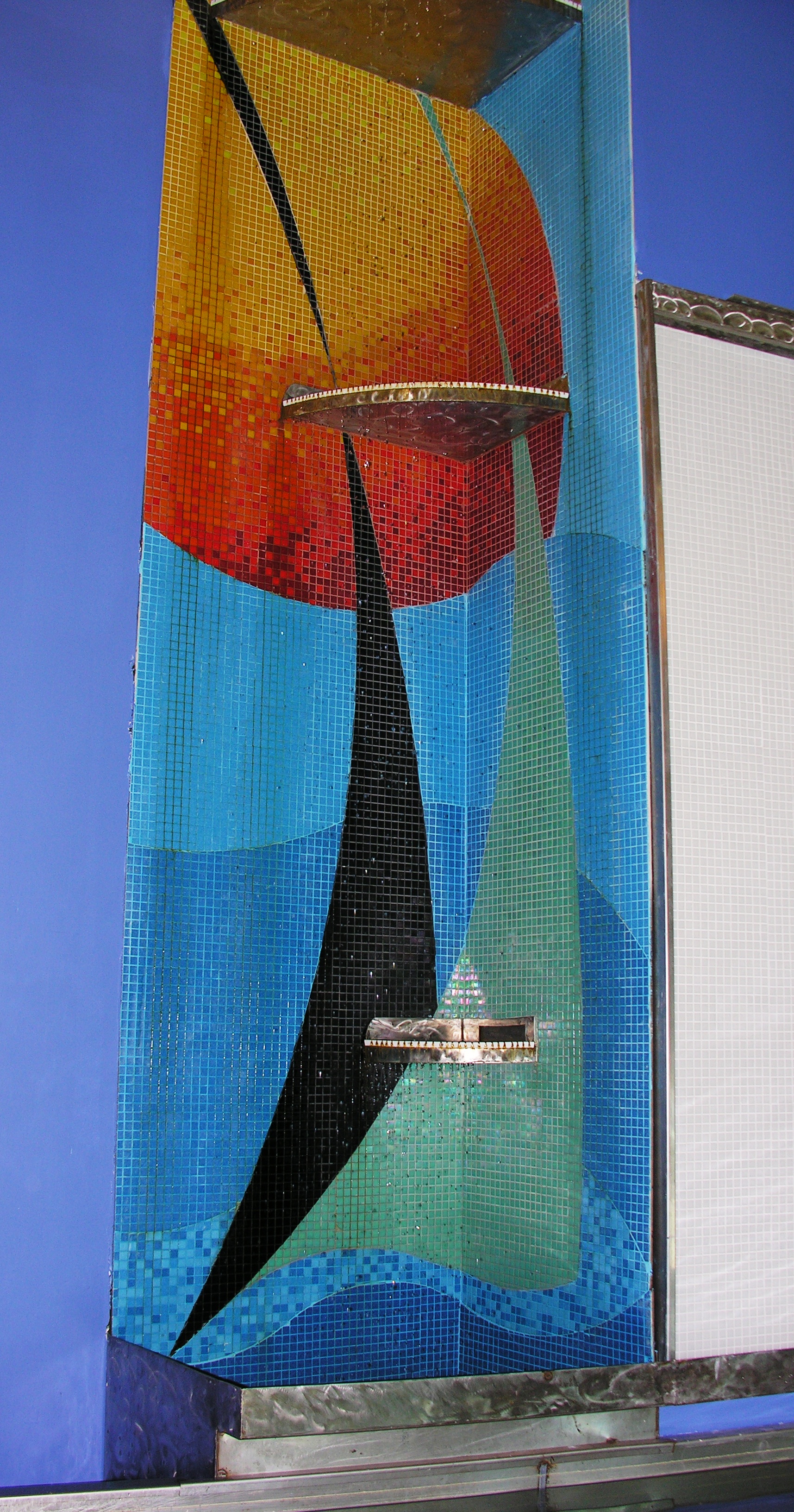 Caribe Resort Restaurant, Orange Beach Al,
Glass tile mosaic water fall, Located in the main entrance.
The food and the view are great!